If you are itching to get down to the beach and out of the cold weather, then set your sights on Navarre Beach, FL.  This travel destination is ideal for couples, families, and snowbirds alike.  You'll find beautiful beaches, fishing opportunities, and plenty of delicious restaurants in this sea-side town.
Places to Stay
Florida may be a long drive from Wisconsin, but when you can't wait to try out your new Forest River RiverStone Reserve Series fifth wheel from Quietwoods RV and get some sand and sun, it will go by quickly.  There are plenty of great places to stay when you reach Navarre Beach, including:
Navarre Beach Camping Resort
Emerald Beach RV Park
The Hideaway Retreat
Santa Rosa RV Resort
Most of these parks offer beachfront RV sites with full hookups and free Wi-Fi.  You'll love waking up each morning to the beautiful views of the water and plenty of sunshine to warm you up.
Things to See
This Florida gem's main draw is the beautiful beaches with sparkling white sands and emerald green waters. You can spend every day relaxing on the beach, soaking up the sun, and enjoying the sound of the waves. If you're looking for a bit more adventure, book a sunset tour on one of the many boats that offer dolphin tours and more! You can even rent kayaks and paddle out to get a glimpse of the sea life that calls this beach home. If fishing is your thing, head over to the pier for the day and cast your line into the blue waters.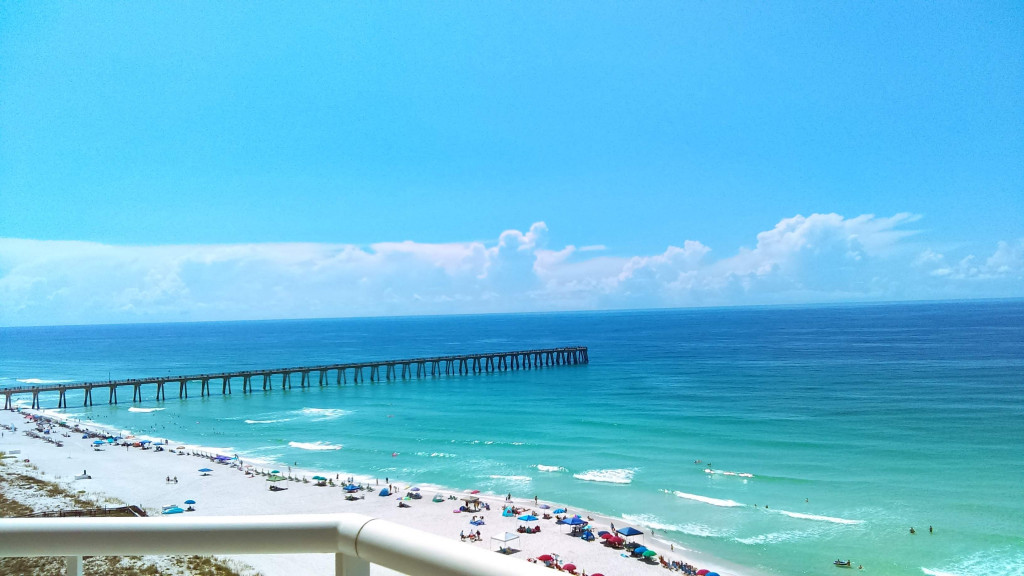 Dining Options
Navarre Beach offers an incredible selection of dining opportunities. If you love a good plate of fried shrimp, delicious fish, or oysters, head over to Scooter's Fish House! Are you looking for something fresh and exotic? Try the Slippery Mermaid's incredible selection of fresh sushi served in an eco-friendly way. Get your fill of tropical flavors when you eat at Shark Bite Navarre, a burrito snack cart that puts a tropical spin on tacos, burritos, and more!
Contact us for more information on the RVs for sale at our Sturgeon Bay Quietwoods RV store.