If you're trying to plan your next big adventure with your family, consider adding Crater Lake National Park in Oregon to the list! This incredible destination offers plenty to see and do for everyone, so it's an excellent place to explore with your friends and family. Learn more about this travel destination below.
About Crater Lake, Oregon
This amazing lake is located in south-central Oregon. Beautiful forests and towering mountains surround it. This lake is the site of a volcanic crater and is known for the vibrancy of the water as well as its clarity. Additionally, this is the deepest lake in the nation reaching almost 2,000 ft.
Reasons to Visit
There are plenty of hiking trails throughout the park, so it's easy to fill your days around the park with beautiful site-seeing and more. The best months to visit the park are July-September because the high elevation makes the park extremely cold during most of the year. If you're not interested in hiking the trails, spend an afternoon driving around the park on the Rim Drive which gives you a 360-degree view of the lake.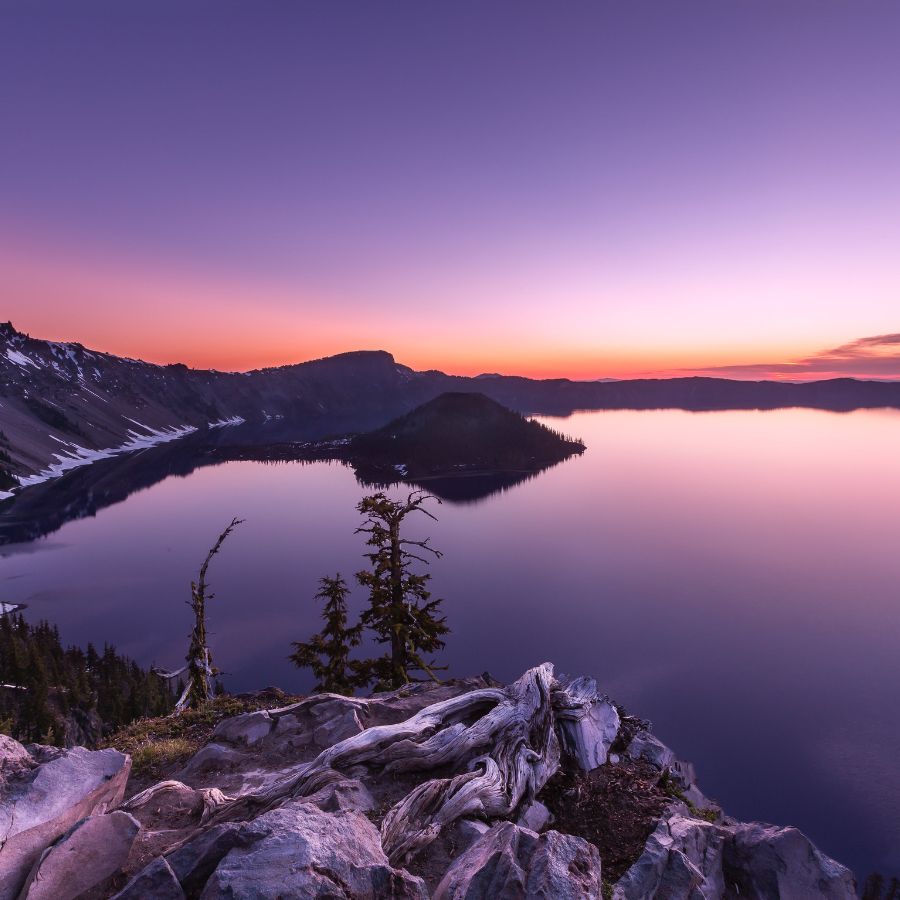 Campgrounds in the Area
Finding a place to camp around Crater Lake National Park is relatively easy as long as you book ahead of time. Because of the limited timeframe for visiting this iconic lake outside of the cold months, you'll want to book your stay well in advance. Here are some of our recommended campgrounds.
Campgrounds Near Crater Lake, OR:
Mazama Campground
Scott Creek Campground
Thielsen View Campground
Diamond Lake Campground
Find the ideal RV to take you to your future travel destinations when you shop at Quietwoods RV. Learn more about our best RVs on sale when you contact us today.