Summertime is when many campers head to their favorite campgrounds for a week or more of rest and relaxation.  However, the summer heat can make it difficult to enjoy your vacation if you don't know how to plan ahead.  Here are 5 RV tips for camping in the heat from a full-time RVing mom!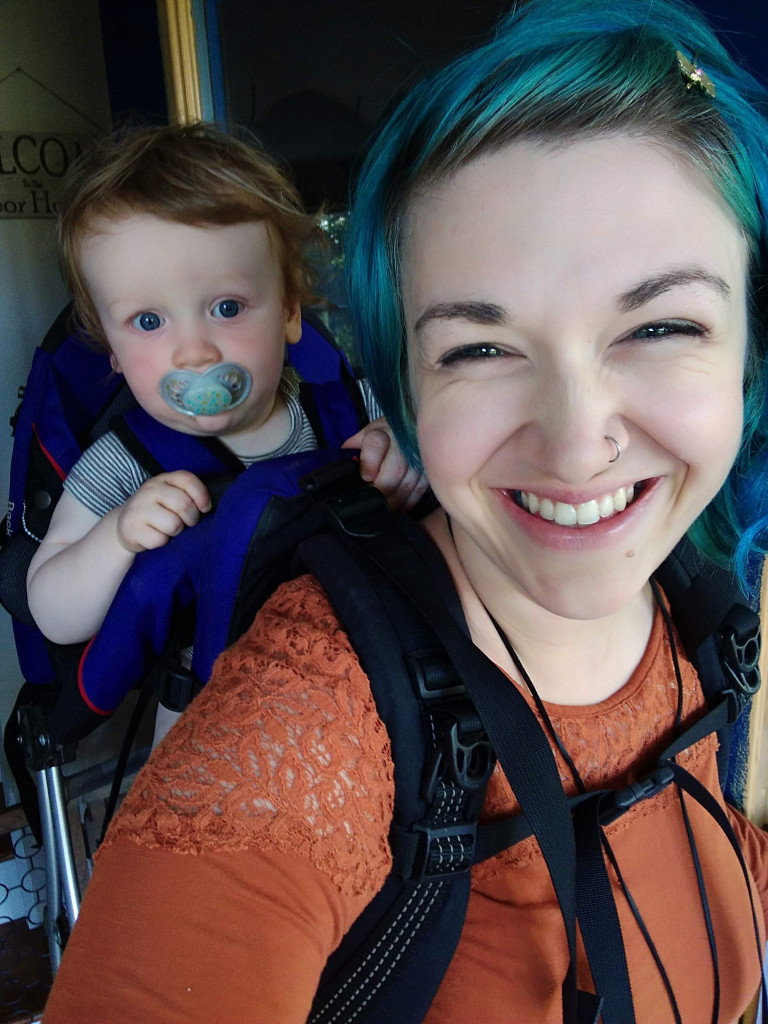 Get a Shaded Spot
Getting a shaded spot is one of the best things you can do to keep your RV cool during the summer. RVs, even those with the best insulation on the market, are not built like homes, and they quickly heat up in the sun. You can request a shaded site when booking your stay at the campground.
Bring a Kiddy Pool
This is a tip I tell everyone, not just those who have little ones. A kiddy pool is a great way to keep yourself cool while lounging around your campsite. I use ours to keep my son happy and cool, but I also will sit with my feet in it while I read, and it helps keep me cooler.
Schedule Down-Time
Our little boy is still small enough to need a nap-time, but we've found that taking the hottest part of the day to rest inside with the shades closed really helps to keep everyone's energy up. While the boy sleeps, we close all of the shades, which helps keep the heat out — and then settle down to watch a show, read, or nap for a couple of hours until the heat dies down.
Use Your Awning
Your RV was built with an awning for more than just rainy days. Your awning does an excellent job of keeping the sunlight off of your camper, which will help your AC keep the interior cool. We roll out our awning every morning and close it every night, and it has helped immensely with the heat.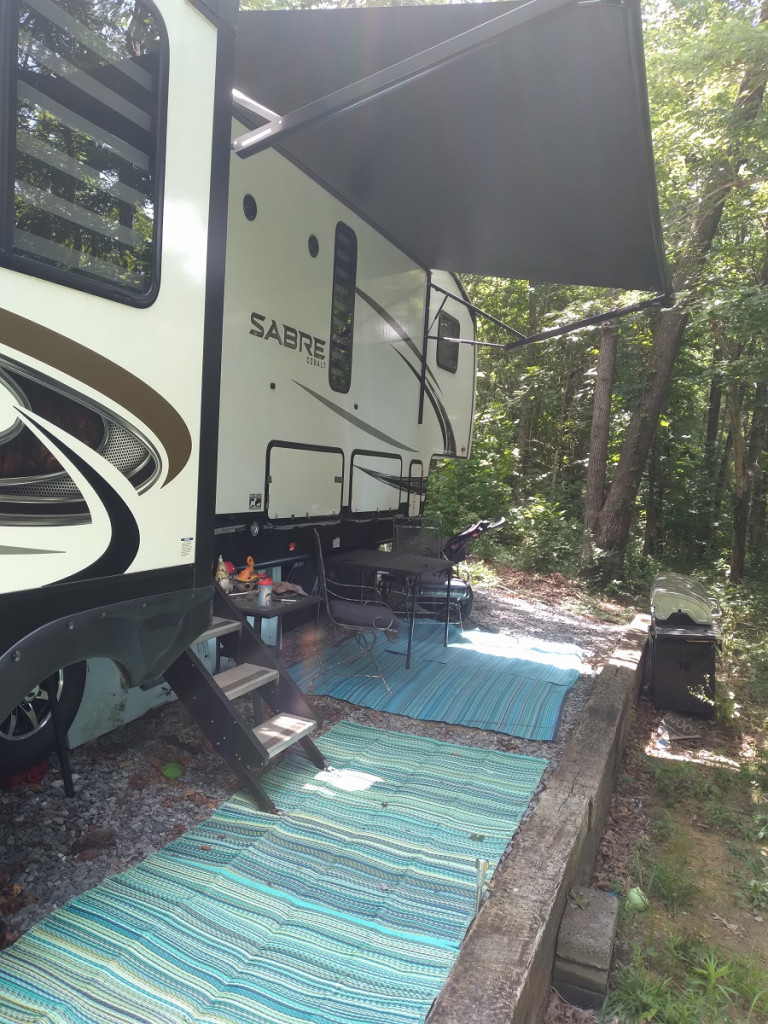 If you are ready to start your next great adventure, shop the new RVs for sale at Quietwoods RV!  Contact us for more information.