Now that the camping season is over, it's time to get your RV ready for winter. The first thing you'll want to do is prepare your RV's water system before the temperatures get too low, but what are some other steps you can take to get your RV ready for storage? We'll show you our RV tips for winter storage below.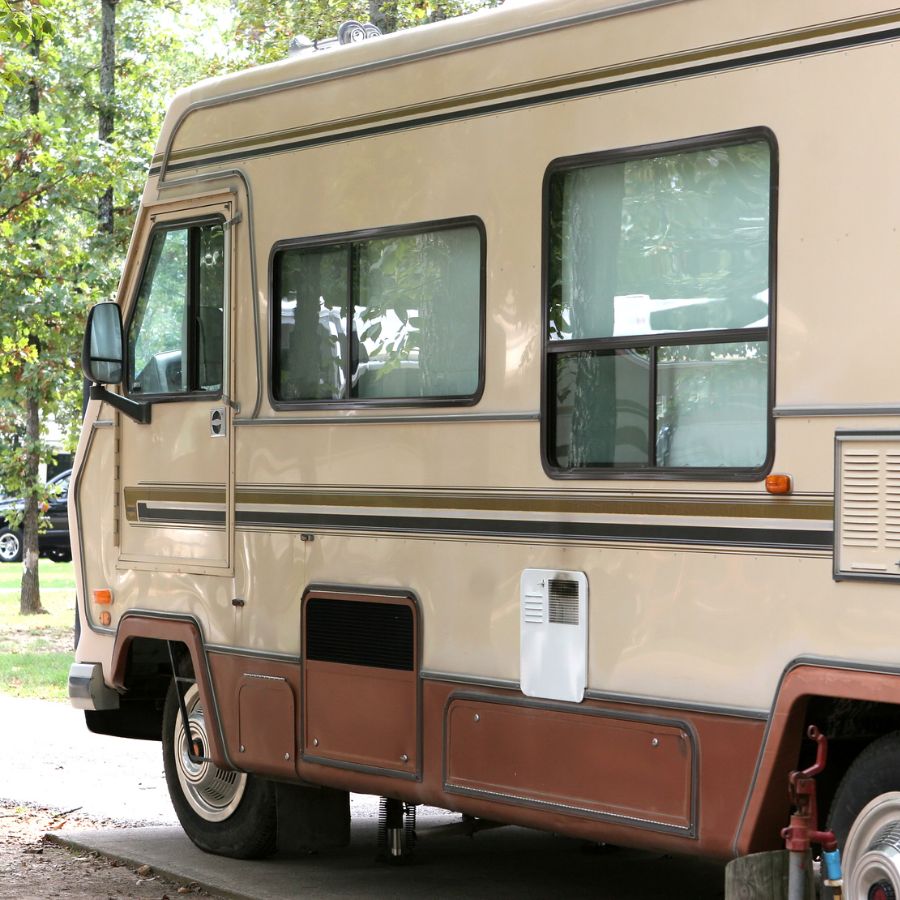 Find a Safe Place to Park the RV for the Winter Months
Your RV is going to be in one spot for a long stretch of time while you wait for warmer weather. So be sure to find a spot to park it that is safe from debris, limbs, or other potential issues that could cause damage to the RV over time.
Get Tire Covers to Prevent Problems Down the Road
One thing many RV owners don't think about when preparing their RV for winter is covering the tires to reduce the wear and tear. We recommend getting tire covers for all your tires whether you have a fifth wheel, travel trailer, or motorhome to help prolong the life of your tires.
Wash and Cover the Exterior
You'll want to gently wash the exterior of your RV with warm water and a soft cloth. Talk to our RV service department about any cleaners you need to help remove mildew spots or other problem areas, but do not use just any household cleaner on your RV's exterior. Many cleaners will strip the sealants off of your RV. Once you've cleaned the exterior, cover it with an RV cover or a tarp.
Deep Clean the Kitchen
You'll want to reduce the rick of pests moving in over the winter months, so deep cleaning the kitchen is a must. Be sure to sanitize all the surfaces and clean your appliances thoroughly.
Winterize Your RV's Water System
This is easily the most important step of the winterization process and getting it done properly can be the difference between a great new year of camping and thousands of dollars in water damage to your RV. Contact our RV service department today to schedule your RV winterization.
Contact us for more information on any of our RV services today.